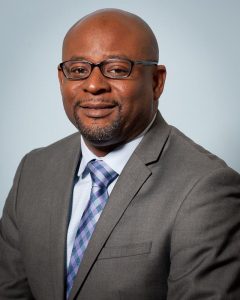 Dr Mark Braithwaite, Family Life Ministry Director
WELCOME!
The journey of this Ministry leads us to charter a path that will assist us in creating and maintain healthy families with an eye on the prize: the call of God in Christ Jesus.
The greatest evidence of the power of Christianity that can be presented to the world is a well-ordered, well-disciplined family. This will recommend the truth as nothing else can, for it is a living witness of its practical power upon the heart (Advent Home, p. 32)

VISION STATEMENT:
Families: Joint heirs with Christ
Texts
"The Spirit Himself bears witness with our spirit that we are children of God, 17 and if children, then heirs — heirs of God and joint heirs with Christ, if indeed we suffer with Him, that we may also be glorified together" (Romans 8:16-17 NKJV).
"And if you are Christ's, then you are Abraham's seed, and heirs according to the promise" (Galatians 3:29)
MISSION STATEMENT:

Taking responsibility for our walk with Christ and our life together, we pledge to use every opportunity afforded us to represent our Saviour and prepare to receive our eternal inheritance.

SLOGAN:
The promise still stands
"Therefore, since the promise of entering his rest still stands, let us be careful that none of you be found to have fallen short of it…. 11. Let us, therefore, make every effort to enter that rest, so that no one will fall by following their example of disobedience" (Hebrews 4:1:11 NIV
Emphasis: Keeping the Family stable, focused and productive
SPIRITUALITY
EDUCATION
OUTREACH
RECREATION My hope is that our journey with you and your family will be enjoyable and productive. Remember that "the secret of true unity in the family…is union with Christ… The closer we come to Christ, the nearer we shall be to one another. God is glorified as His people unite in harmonious action" (Adventist Home, p. 179).
Online Forms:
Click Here for the Family Ministries Reporting Form
Downloads: